International Women's Day
---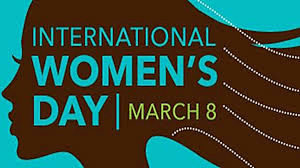 Are You Ready For International Women's Day?
We all know about International Women's Day. It's a day to celebrate female empowerment, progress, women's rights and the role of all women on the world stage.
But did you know that International Women's Day originated in Soviet Russia after women gained suffrage in 1917? Or that the first National Women's day in the US took place in New York in 1909? That's right! Women were celebrating each other long before the UN officially adopted the celebration in 1975 (and we're so grateful they did!)
Now that you know the origins of International Women's day, we thought you might be interested in how you can spread peace on this day! Keep reading to learn more.
What Happens On International Women's Day?
This year, the campaign leading International Women's day will focus on building a more balanced world.
Collective action is the key to creating a better, more equal and peaceful world for all humans. International Women's day serves as an opportunity to spotlight women dedicated to social, economic, political and cultural change. But it's also a day centered around increasing gender balance in our world. To make a difference we all need all male, female and non gender identifying hands on deck.
Wondering how your hands can help? Find out below!
How Can I Get Involved?
Our Billion Acts of Peace partners over at the Nobel Women's Initiative have an entire "Take Action" page dedicated to helping you help women in your community and across the world.
Join six courageous Nobel Peace Laureates including, Mairead Maguire, Rigoberta Menchú Tum, Jody Williams, Shirin Ebadi, Tawakkol Karman, and Leymah Gbowee in making everyday a day to celebrate women.
Follow them on twitter to stay updated on their events and opportunities to create peace.
Spread Peace For Women Every Day
Are you ready to take the lead on bridging the gaps between inequality and celebrating the women in your community? Plan or participate in an event for International Women's Day 2019.
Remember to sure to share your acts of peace with us for a chance to be featured! #IWD2019 #InternationalWomensDay #InternationalWomensDay2019