15 Ways to Celebrate International Day of Peace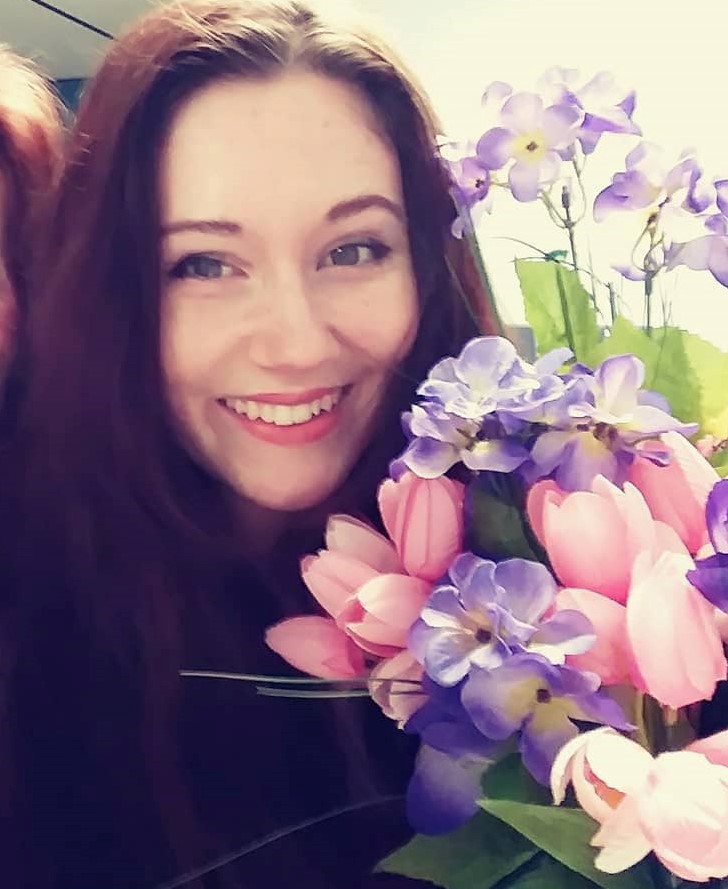 ---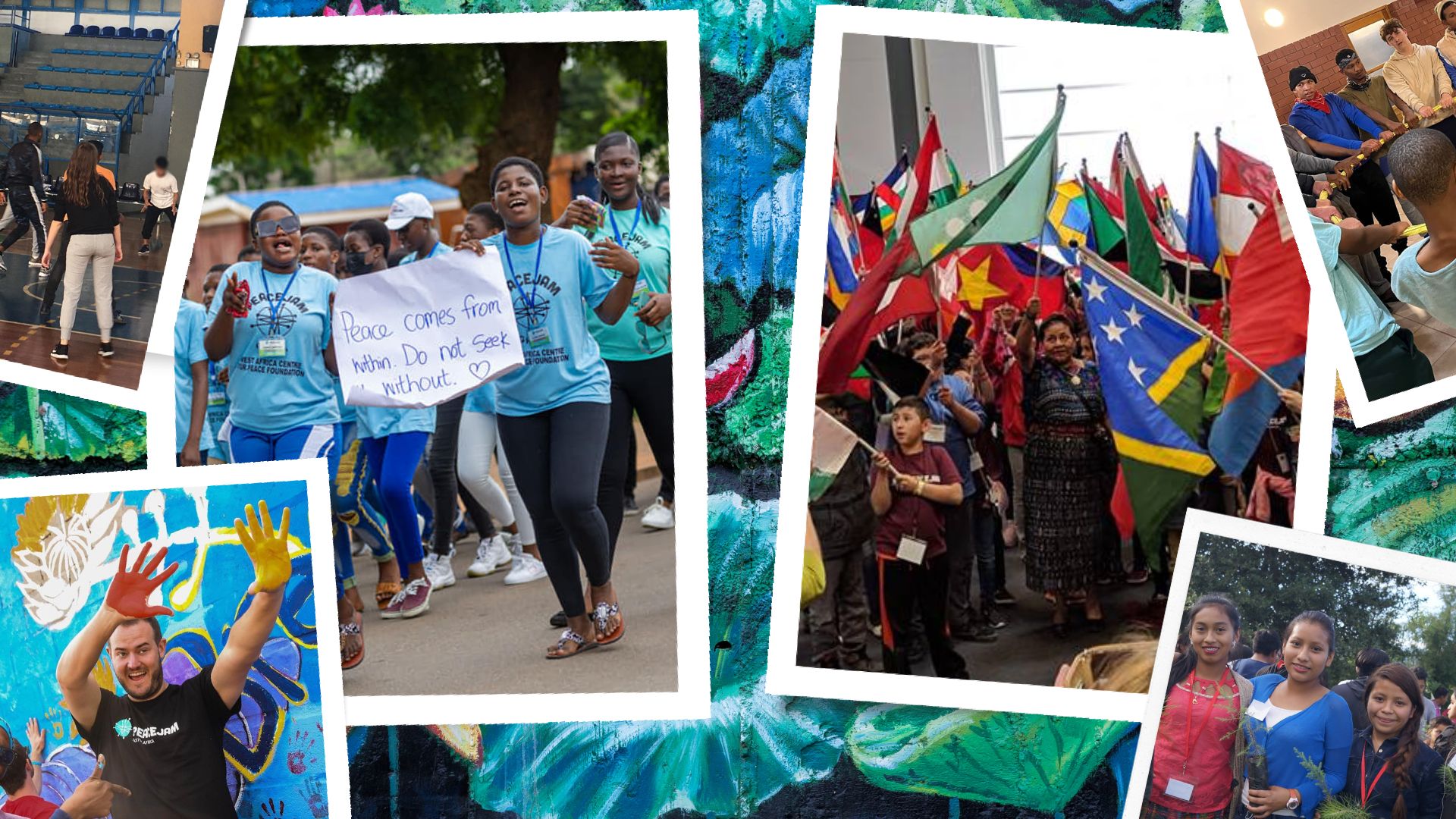 In a world where the echoes of conflict often overshadow everyday examples of unity, the significance of International Day of Peace becomes more poignant than ever. As a global youth-led organization dedicated to fostering understanding, compassion, and cooperation among young minds worldwide, we firmly believe that peace is not merely the absence of conflict, but the presence of justice, equity, and shared humanity. Each year, on the 21st of September, we join hands with fellow youth-leaders and organizations around the world to commemorate this day and advocate for a world where differences are celebrated, and bridges are built.
The International Day of Peace is not a distant aspiration; it's a call to action for everyone, regardless of age, nationality, or background. It's a day when we amplify our collective voice, shining a light on the pathways that lead us toward a brighter future. In this blog post, we're excited to share with you 15 meaningful and impactful ways to celebrate International Day of Peace. These activities are not just gestures, but powerful tools to inspire change, empower communities, and sow the seeds of lasting collaboration.
As a youth-led organization, we understand the importance of involving the next generation in shaping the world they will inherit. From fostering dialogues that traverse cultural boundaries to harnessing the power of art and technology for peace education, each of the following suggestions offers a poignant way to commemorate the 2023 observance. So, join us as we explore this list of acts, big and small, to celebrate International Day of Peace and embrace a future that we can all call our own.
Make sure to add your acts to the Billion Acts International Day of Peace Countdown! We're on a mission to inspire 5,000 acts of peace by September 21st!
**Pro-tip: Showcase the full-impact of your Act by using the "Share & Make an Impact" button to add extra service hours, donated items, or additional acts of peace.
Bring others together for a day focused on service and community-building. Identify a

need in your area, and gather with others to create an impactful project. Billion Acts is

full of powerful examples of community clean-ups, donation drives, collaborative art

pieces, and much more!
*Pro-tip: Add your Service-Day as an

"Act"

& then mark it as an event. You can then

invite others to the event page!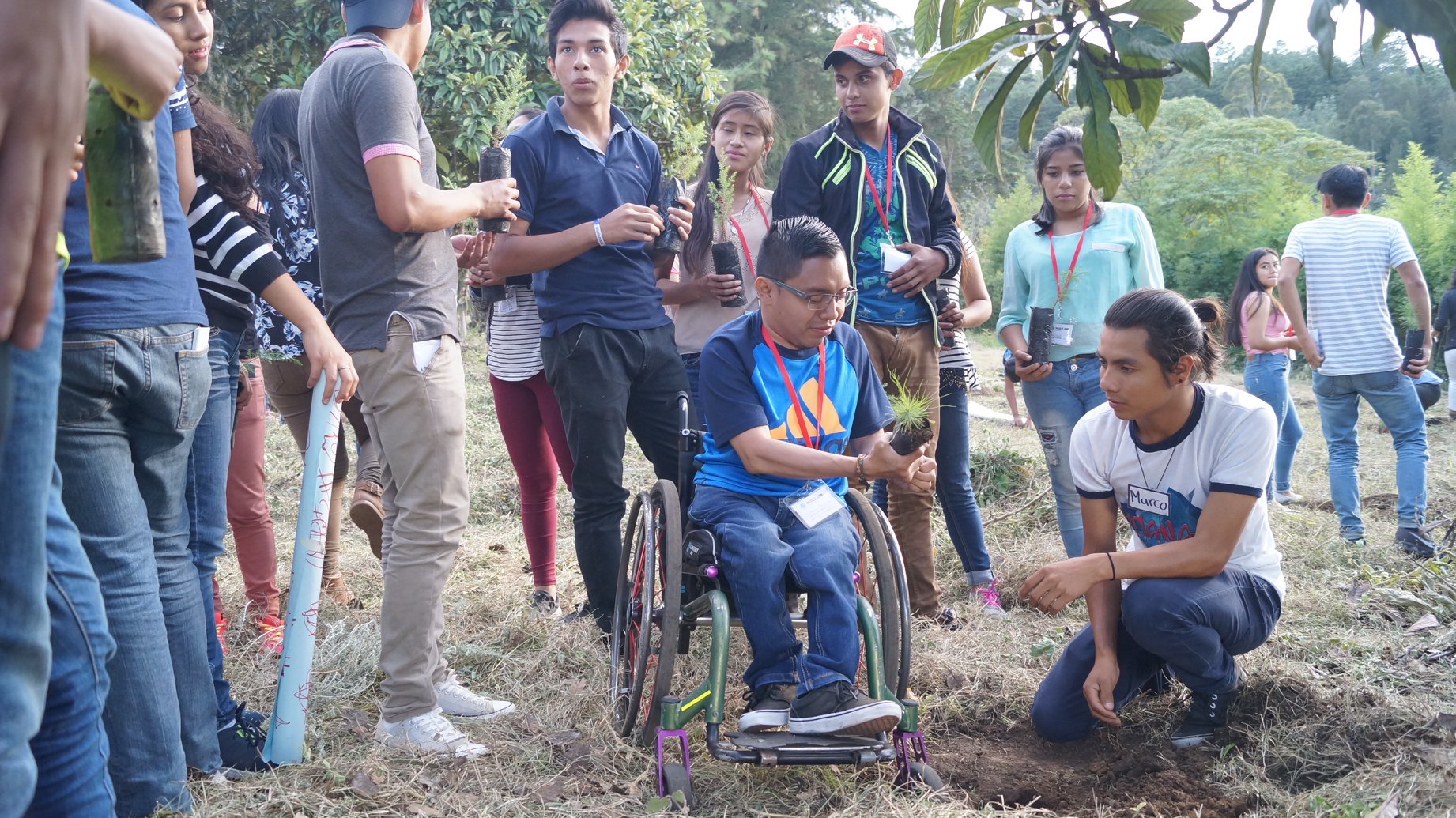 Youth leaders from PeaceJam Guatemala volunteering for a reforestation project.
Register virtually for the 2023 Nobel Peace Heroes Conference on August 31st.

The event will feature inspiring conversations between Nobel Peace Laureates

and human rights defenders from around the world.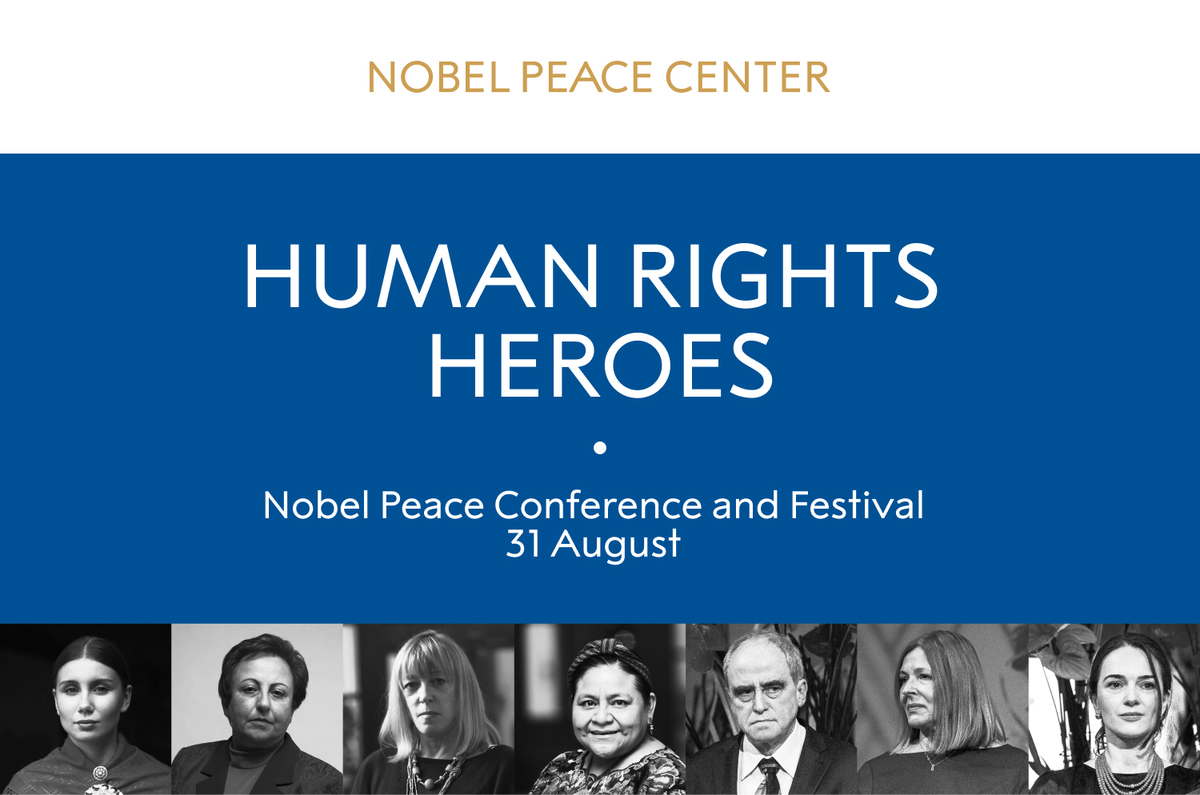 The 2023 Nobel Peace Conference will bring together five different Nobel Peace Laureates for a day of transformative dialogues and events.
3. Lead a Workshop
Host a workshop on a topic that is critical to peacebuilding and peace education in your

region. Give your presentation at a school, university, place of worship, or another

community organization!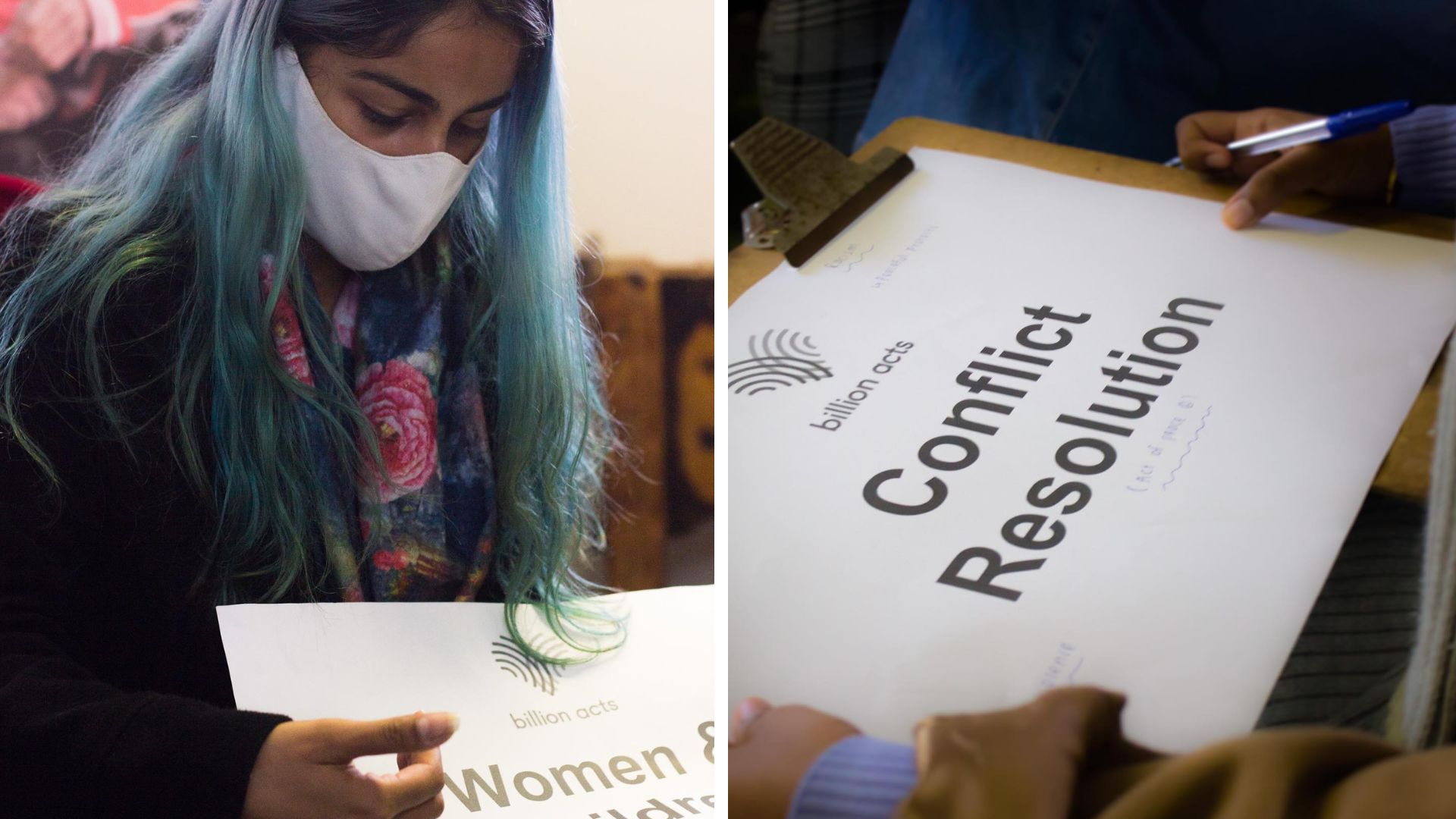 2021 Billion Acts Awardee Kiara Ramklass and Marimba Jam participate in a Billion Acts workshop.
Organize an event that features opportunities to engage and hold dialogues with

people of different cultural, generational, or political backgrounds in your community. The

event can focus on intercultural, interfaith, intergenerational, or cross-political

engagement. Get creative! Host an intercultural meet & greet, an interfaith youth event,

or maybe an intergenerational coffee bar!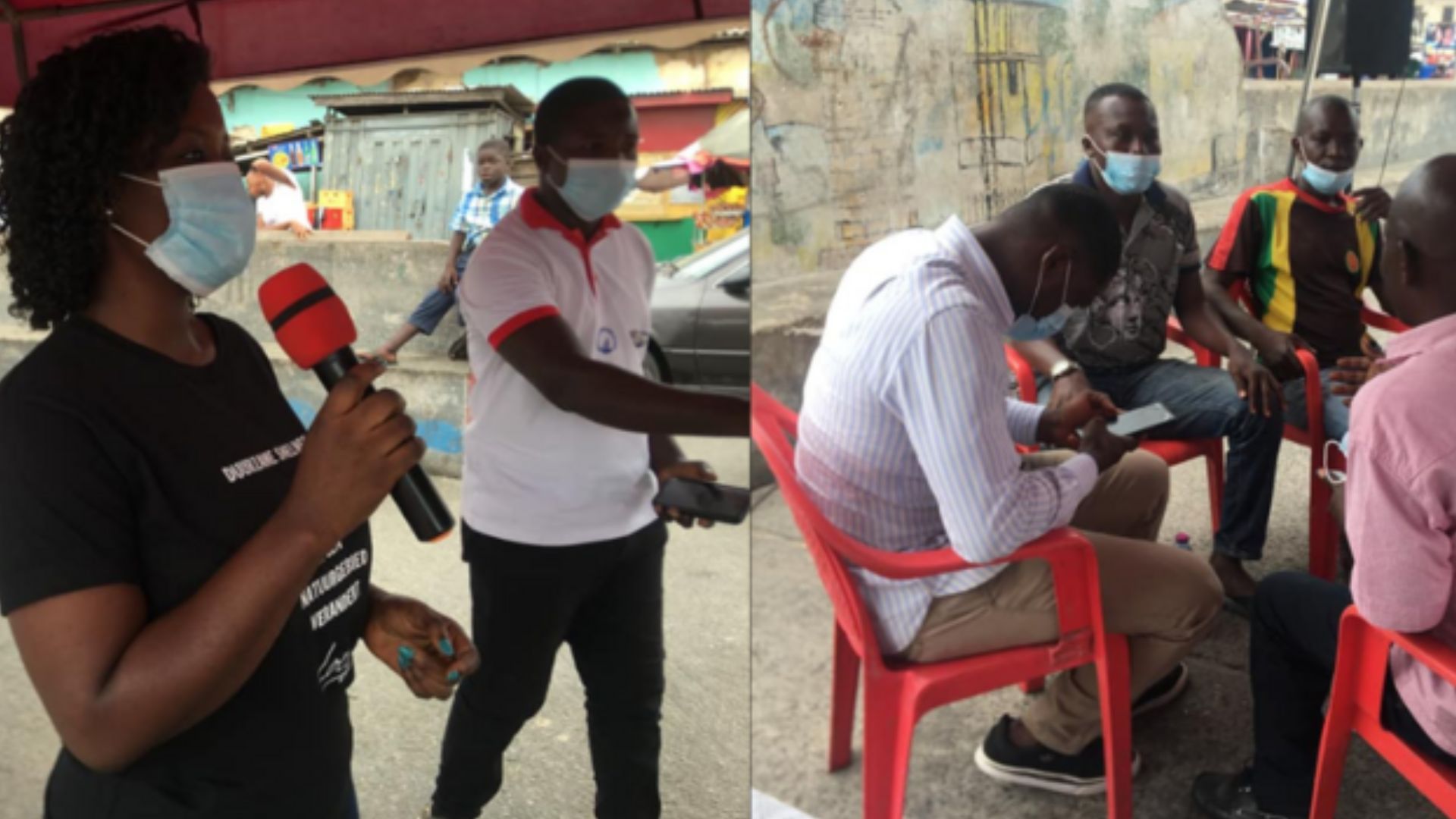 The West Africa Centre for Peace Foundation and PeaceJam Ghana facilitating a community dialogue based on trust building and peacebuilding in the Odododiodo Constituency.
Plan a sporting event that brings together youth (and adults) of different

backgrounds. Emphasize the role that sports can play in bridging divides &

even helping to resolve conflicts.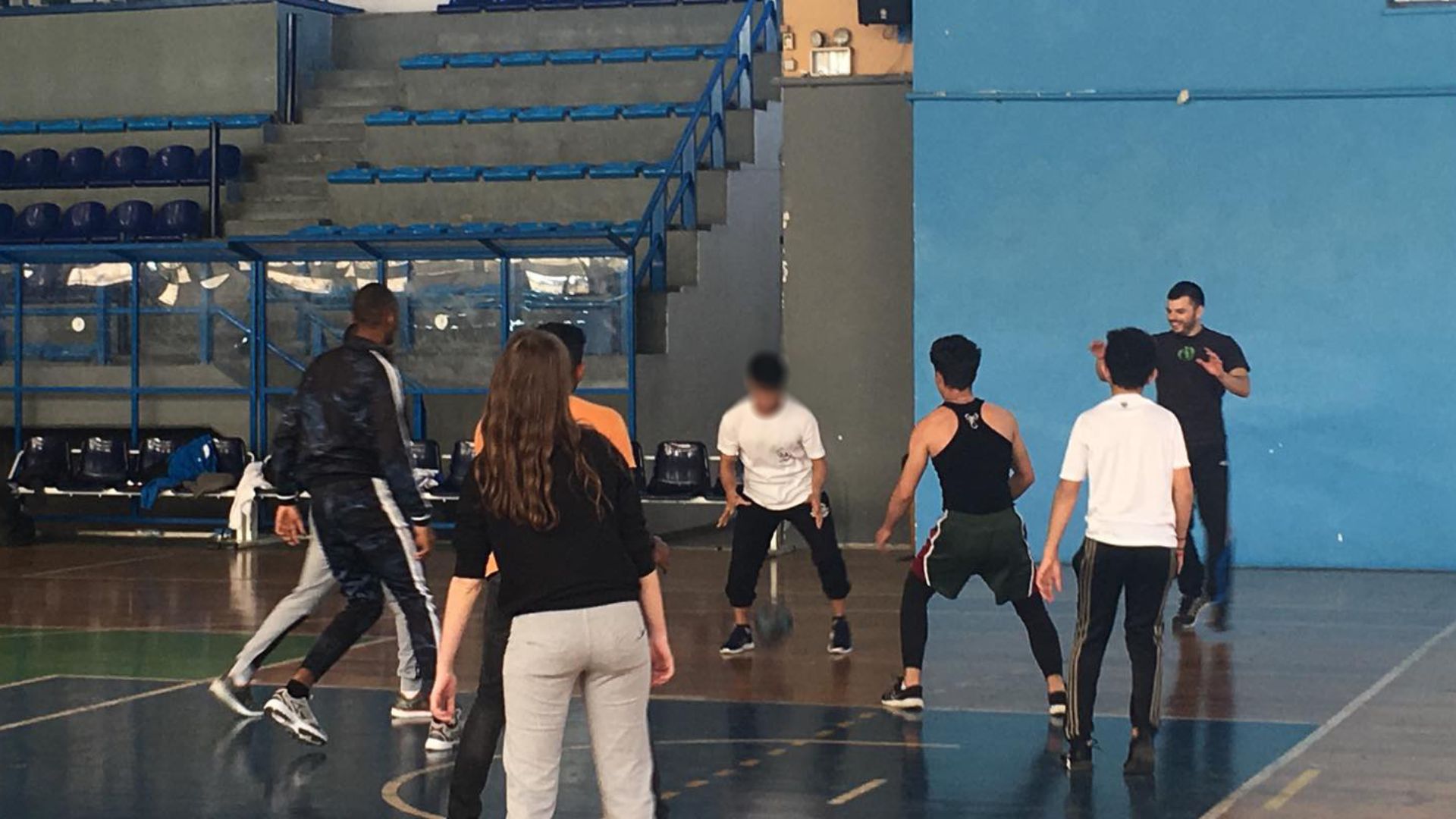 In 2021, PeaceJam Greece collaborated with the International Olympic Truce Committee to engage in Sunday athletics with Olympic Medalists in handball, judo, track and field. PeaceJam Mentors and unaccompnied refugee youth came together for the spirit of peace, community, sportsmanship and social inclusion.
6. Join the UN Celebrations
Check-out the

UN official International Day of Peace

page for details on the 2023 theme,

events and calls-to-action.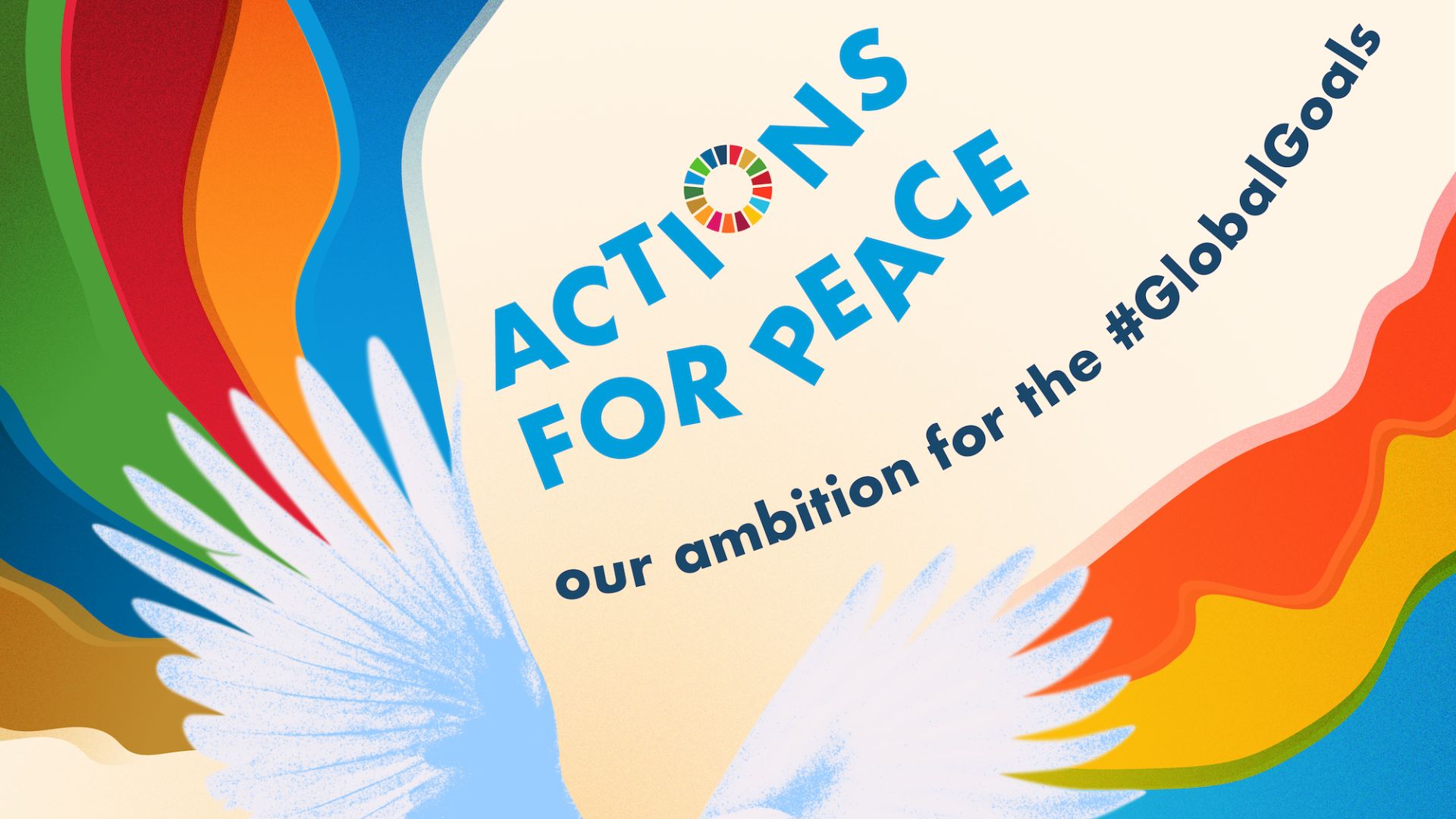 The 2023 UN International Day of Peace theme is "Actions for Peace: Our Ambitions for the #GlobalGoals."
7. Engage with the Billion Acts Platform!
Have some fun on the Billion Acts website by joining the

#ShareJoy

Challenge,

taking the

Laureate quiz

, and getting to know our

Nobel Peace Laureates

!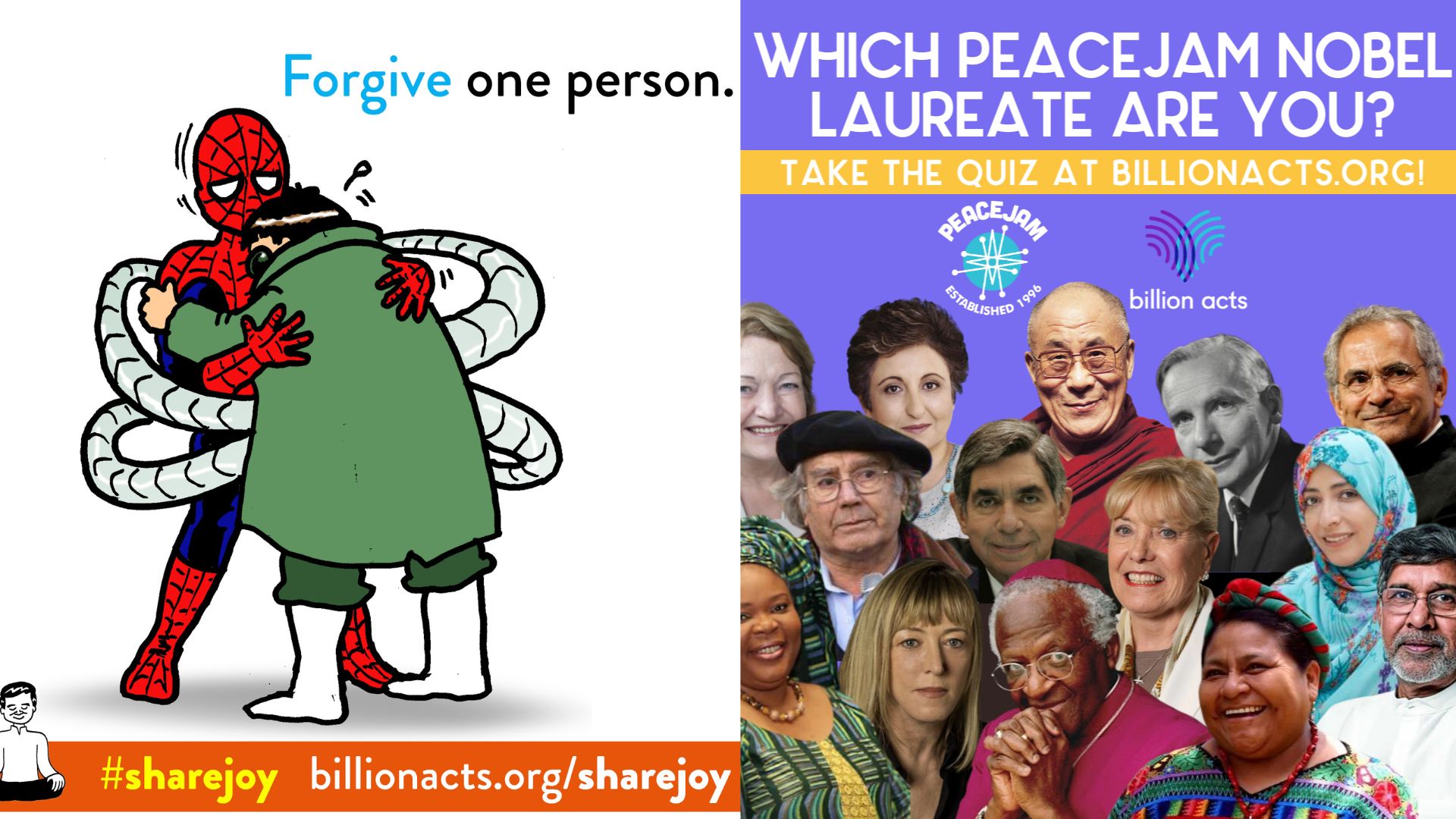 There are always new features being added to billionacts.org! Take a look around and earn some more Peace Points!
8. Plant a Peace Pole
Order (or make) a peace pole to be placed somewhere in your community as a symbol of unity. Work with others to decide on the languages displayed on the pole so that they represent the cultures within your community. Make sure to invite others for a ceremony as the pole is placed in a community-space.
9. Create an Art Project
Collaborate on an art project with others through classroom crafts, community projects, or global campaigns. Some examples include

painting community murals

, hosting peace-themed art exhibits, the

Peace Crane Project

, or writing letters for peace to community members.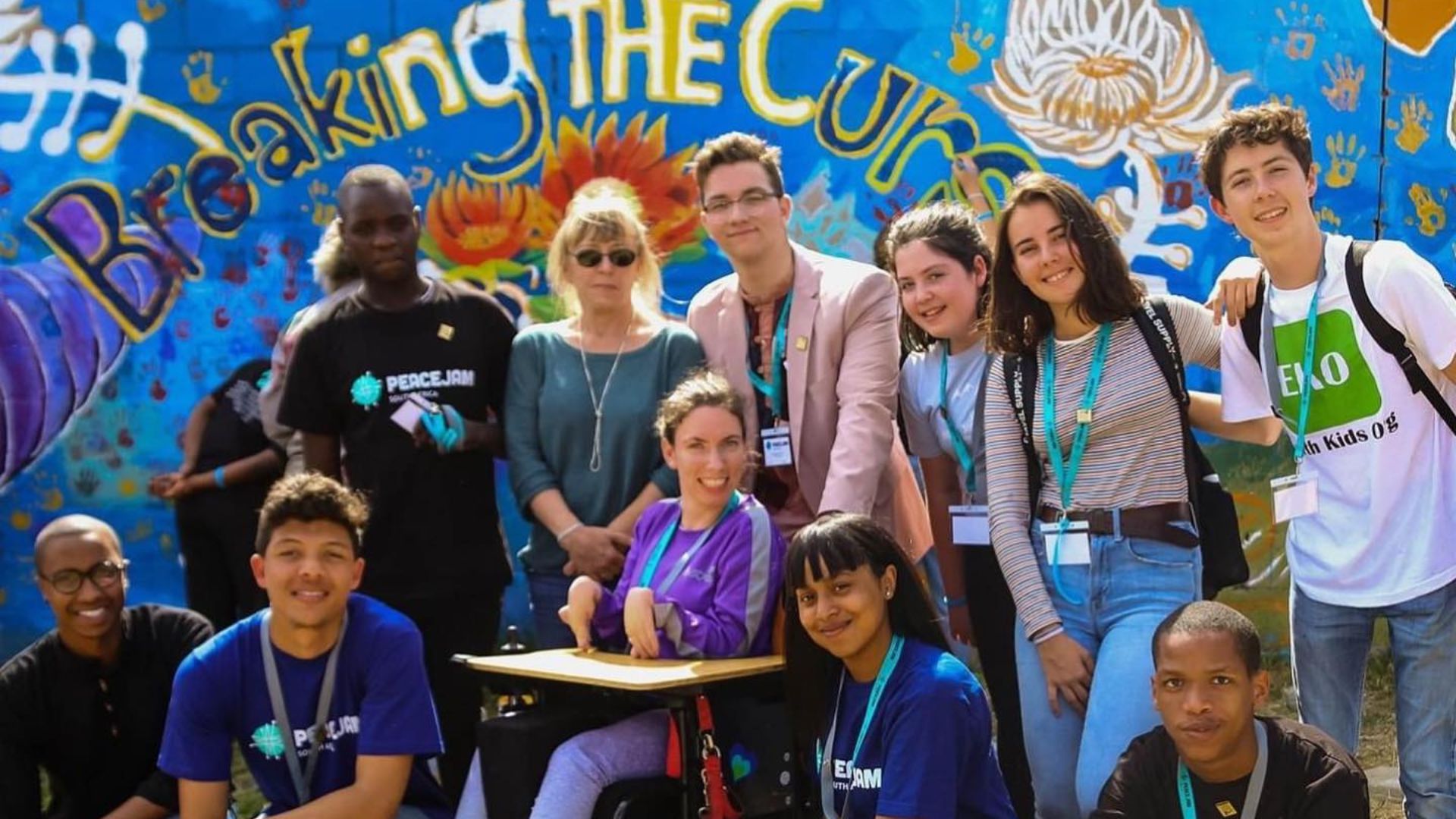 Nobel Peace Laureate Jody Williams and Billion Acts Awardee Chaeli Mycroft pose with members of PeaceJam South Africa after completing a community mural.
10. Organize a Community March or Flag Ceremony
March (or parade) with others in support of nonviolence in your school or community and/or bring youth leaders of different cultural backgrounds together for a flag ceremony featuring identities from around the world.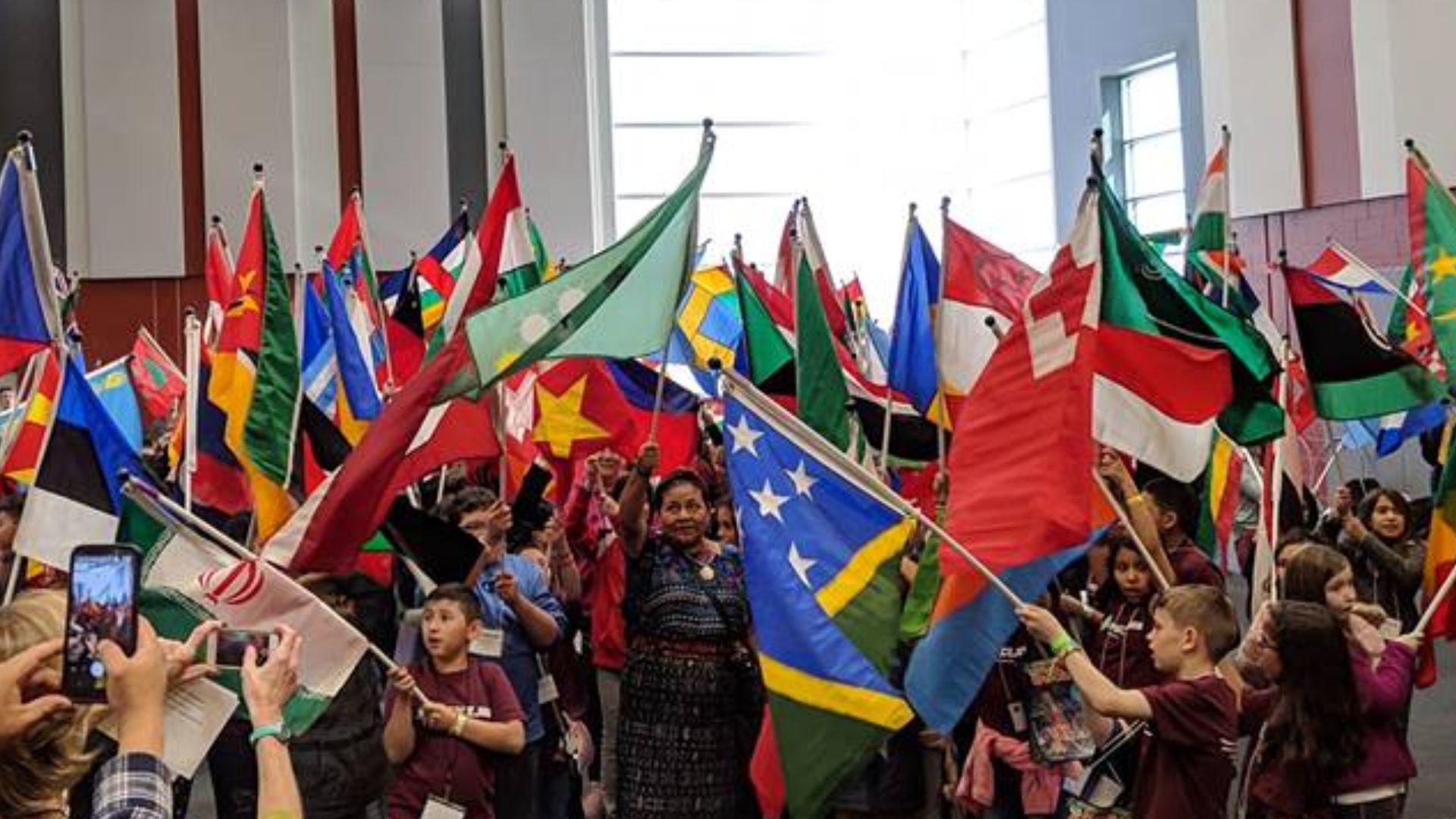 Nobel laureate Rigoberta Menchu Tum leading a flag ceremony with youth leaders near Boulder, Colorado.
11. Host a Walk/Relay Race
Invite others to a community run/walk focused on promoting local anti-violence and peacebuilding initiatives. Another fun option for schools would be a relay race that features obstacles and landmarks related to peacebuilding.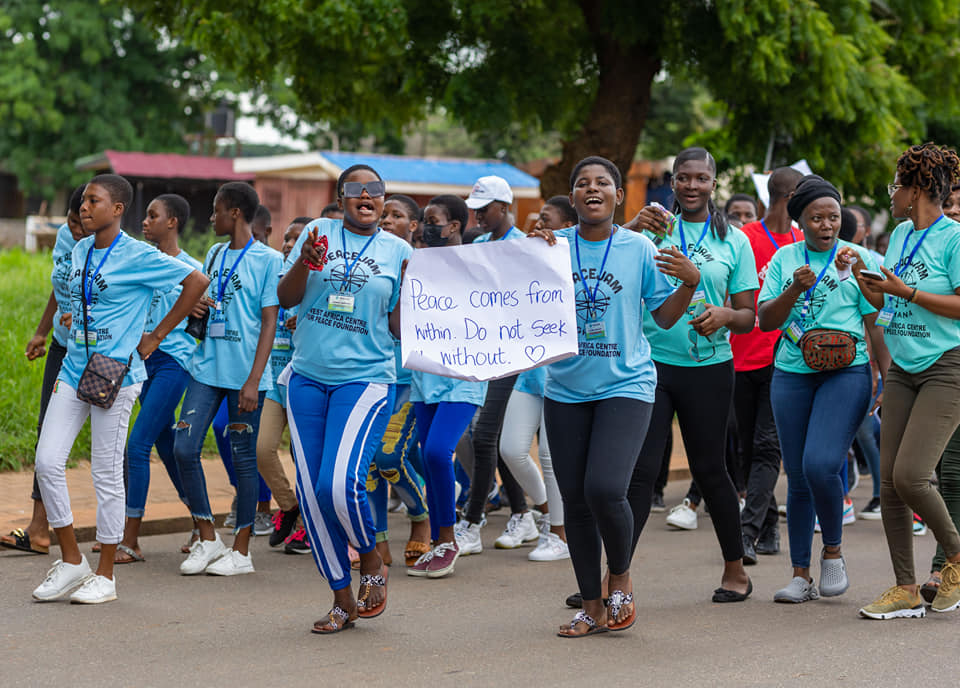 Youth leaders from PeaceJam Ghana participate in a walk focused on promoting peace and nonviolence in local communities.
12. Invite Others to a Peace-Themed Film Night
Host a film screening for a film or documentary that focuses on inner peace, peacebuilding efforts, or important leaders for peace. Check-out our

Nobel Legacy Film Series

for some options! "Shirin Ebadi: Until We Are Free" is currently free to screen through our year-long

campaign!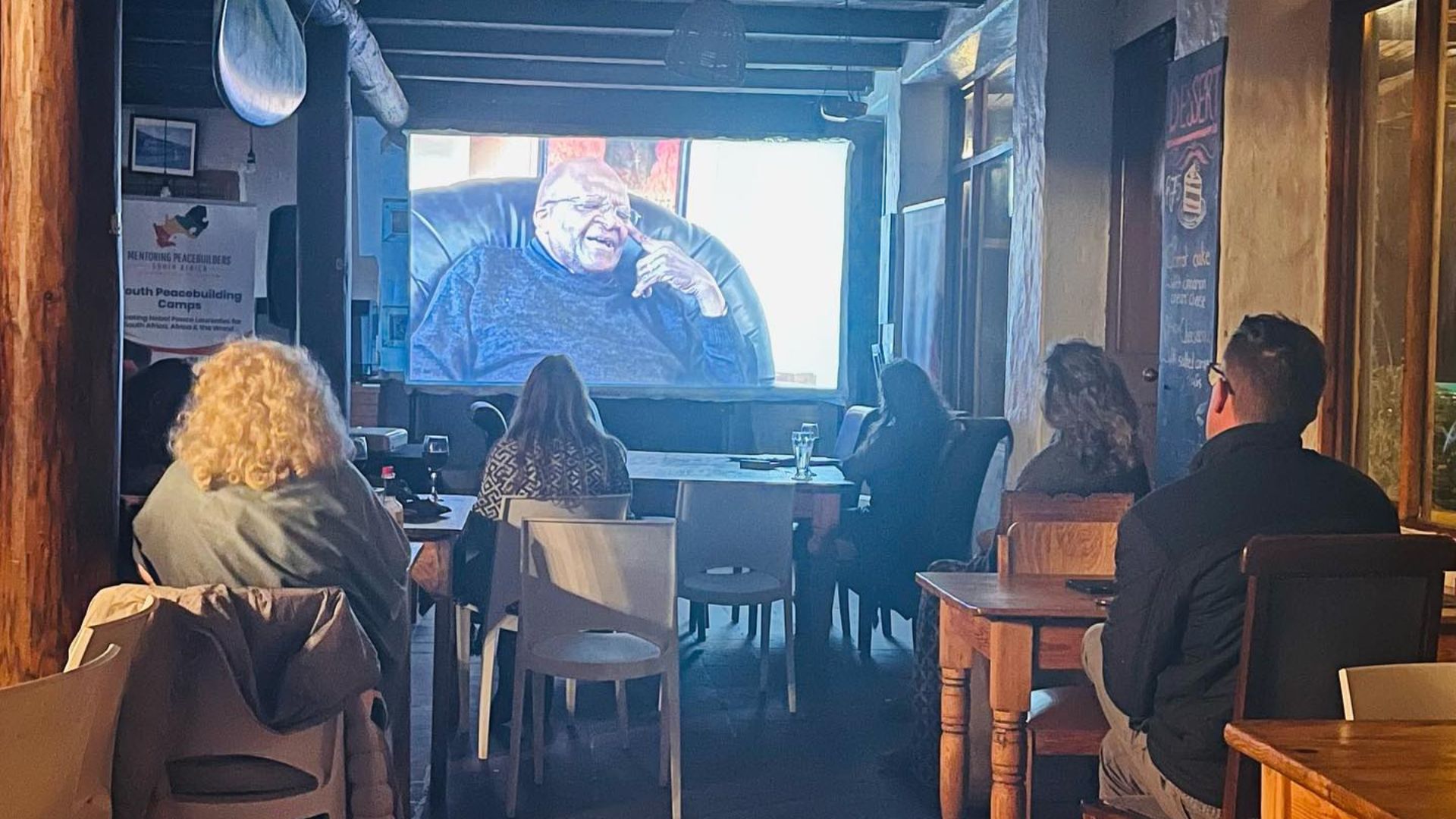 Mentoring PeaceBuilders South Africa hosting a community screening and dialogue on the Nobel Legacy Film "Desmond Tutu: Children of the Light".
13. Explore Educational Exhibits from the Nobel Peace Center
The Nobel Peace Center has a number of

free virtual exhibits

focused on the stories of Nobel Peace Laureates and peacebuilding efforts worldwide. For those looking at more interactive options, dive into the NPC's

Minecraft

portal to "build" alongside Nobel Peace Laureates!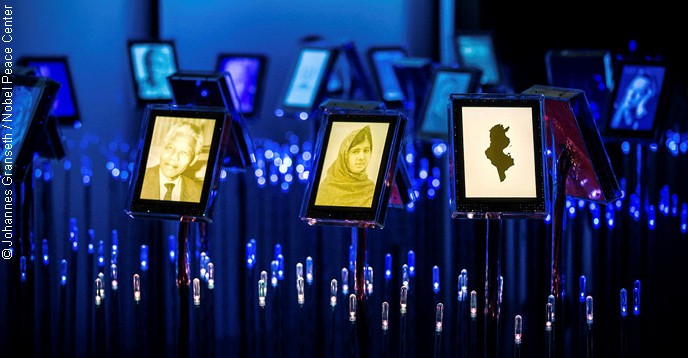 A snapshot from an ongoing virtual exhibit by the Nobel Peace Center in Oslo, Norway.
14. Spread Peace through Everyday Actions
Commit to performing at least ten everyday acts of peace before September 21st, 2023. These can include simple gestures of kindness, donated items, letters of appreciation, volunteer hours, and so much more.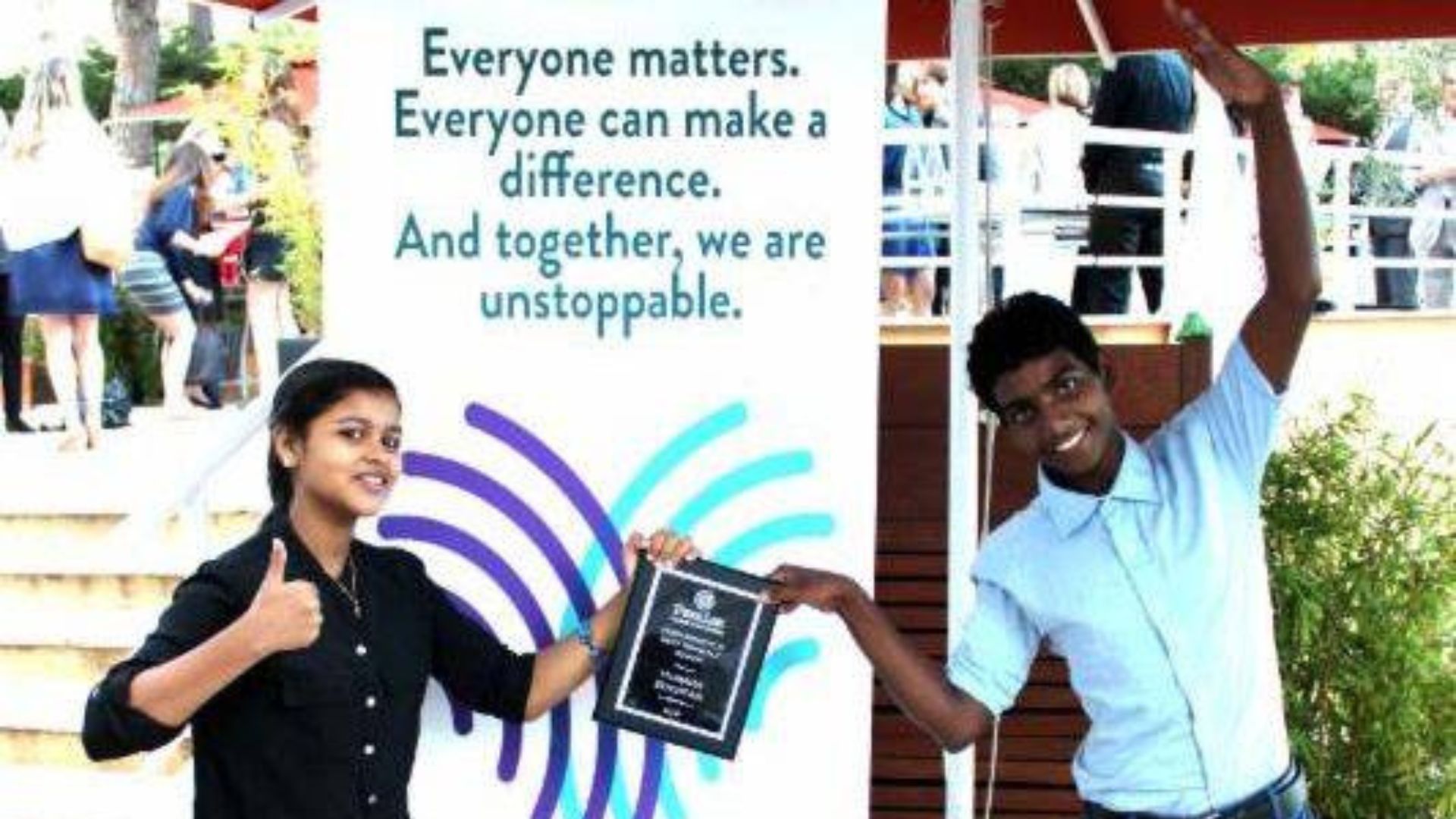 Former Billion Acts Awardees pose in front of a campaign banner that reads, "Everyone matter, everyone can make a difference. And together, we are unstoppable."
15. Support Youth-Led Projects
Highlight and uplift youth-led projects that are creating positive change in your community! Rally in support of them through fundraisers, special events, or highlights in local news sources. Make sure to also

nominate them for a 2023 Billion Acts Award

! Nominations close September 21st, 2023 at Midnight your time!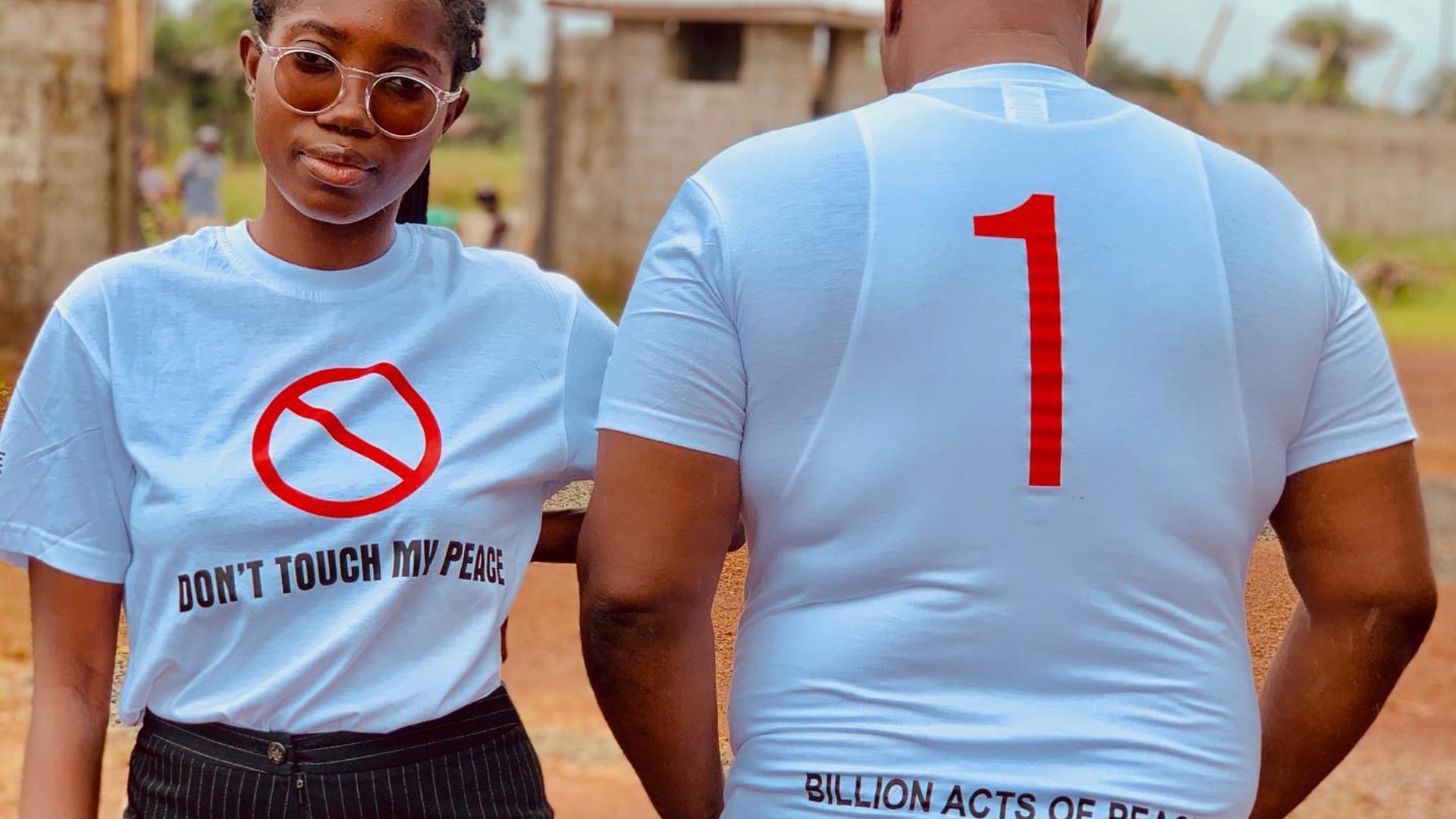 2020 Billion Acts Awardee "Don't Touch My Peace" is a youth-led project that has helped to prevent political violence during Liberian presidential elections.