Give Back this Summer
---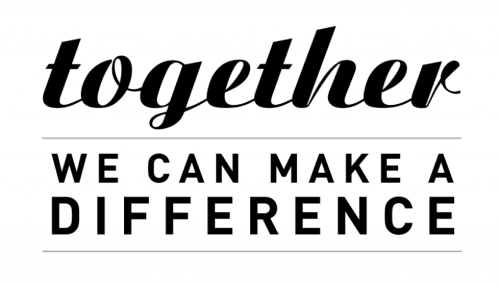 June 1 – 25 Ways to Give Back To Your Community This Summer
With summer in full swing, you may find yourself with more free time than you're used to. So why not dedicate some of that time to giving back to your community? After all, giving back in any way, shape or form is a powerful experience.
The feeling of being kind, helping those in need and influencing what's possible for people in your community can be life changing. So just in case you need some ideas, here are 25 simple ways to make a difference in the world.
Pick up trash wherever you go. To do this successfully, keep a small garbage bag with you as often as you can. Whenever you see garbage pick it up and put it in your bag.
Donate toys, shoes, and clothes to thrift stores and organizations near you.
Volunteer at local community events. You can search online for future events in your community and offer to help with things like face painting/greeting attendees etc.
Plant a tree. This one is easy! Pick a spot in your yard or community and plant a seedling.
Write cards to kids in hospitals or for elderly people in nursing homes. Humans, both young and old, always appreciate any kind words and colorful drawings you have to offer.
Create a fundraiser for an issue or organization you believe in. This can be anything from children's cancer research to the refugee crisis in Syria. You can have a bake sale, sell hand-painted rocks, or host a car wash. Just be sure to donate all the money you collect at the end!
Read to younger kids at your local library. This is a chance for you to step up as a role model for the little ones in your community.
Give outgrown books to local hospitals, libraries, schools, etc.
Volunteer at your local animal shelter. If you love animals and have some free time this summer, this is the perfect fit for you!
Do some summer cleaning and donate clothes that no longer fit you. You can give your clothing to homeless shelters, women's shelters and orphanages.
Do something kind for a random community member. It can be anything!
Organize a beach clean up with your family or community. Select a beach in need, grab some trash bags and help keep the ocean clean.
Host a collection drive for those struggling in your community. You can partner with local food or homeless shelters for ideas.
Have a tag sale and donate all proceeds to the cause of your choice.
Write thank you notes to people in your community who a) you look up to, b) have helped you in some way or c) you've seen helping others.
If you have a sick friend or neighbor, offer to help them out with simple chores. Perhaps they need their lawn mowed or windows washed. Or maybe they'd enjoy some company for an hour every now and then. It's up to you!
Raise money for charity by hosting a bake sale.
Raise awareness for a pressing community issue by creating a community event, putting up posters or knocking on doors in your neighborhood.
Host a "give-back party" where everyone brings something to donate. Simply choose the theme of your party (animals, children, hospitals etc) and then spread the word.
Sponsor a child or animal in need of help. This can be in the form of food, shelter or education.
Be kind to everyone you meet. A simple smile can impact someone's day more than you think.
Create a car wash to raise money for an issue you care about. Hot summer sun + cold water + soap = fun, fun, fun! And you'll make a big impact at the same time.
Put your special skills to use by identifying how you can help you community. If you love knitting, consider knitting scarves to donate to a homeless shelter or nursing home. If you enjoy doing art, consider hosting an art workshop for young kids in your community.
Become a mentor to someone younger than you. Meet with them and ask how you can help out. You could be the person who changes their life.
Organize a sock drive. Socks are the number one most requested item at homeless shelters. By collecting socks from people in your community you will help increase the comfort of those who live without shelter.
If you're still in need of inspiration, you can check out Simple Acts to Change the World. It's a book with over 500 ways you can make a difference in both your local and global community.
Share Your Act of Peace with Us
However you decide to give back to your community this summer, let us know by logging it on our Billion Acts of Peace website! We would love to see what you're doing to spread peace in the world.