Keeping up with our Laureates - First Half of 2022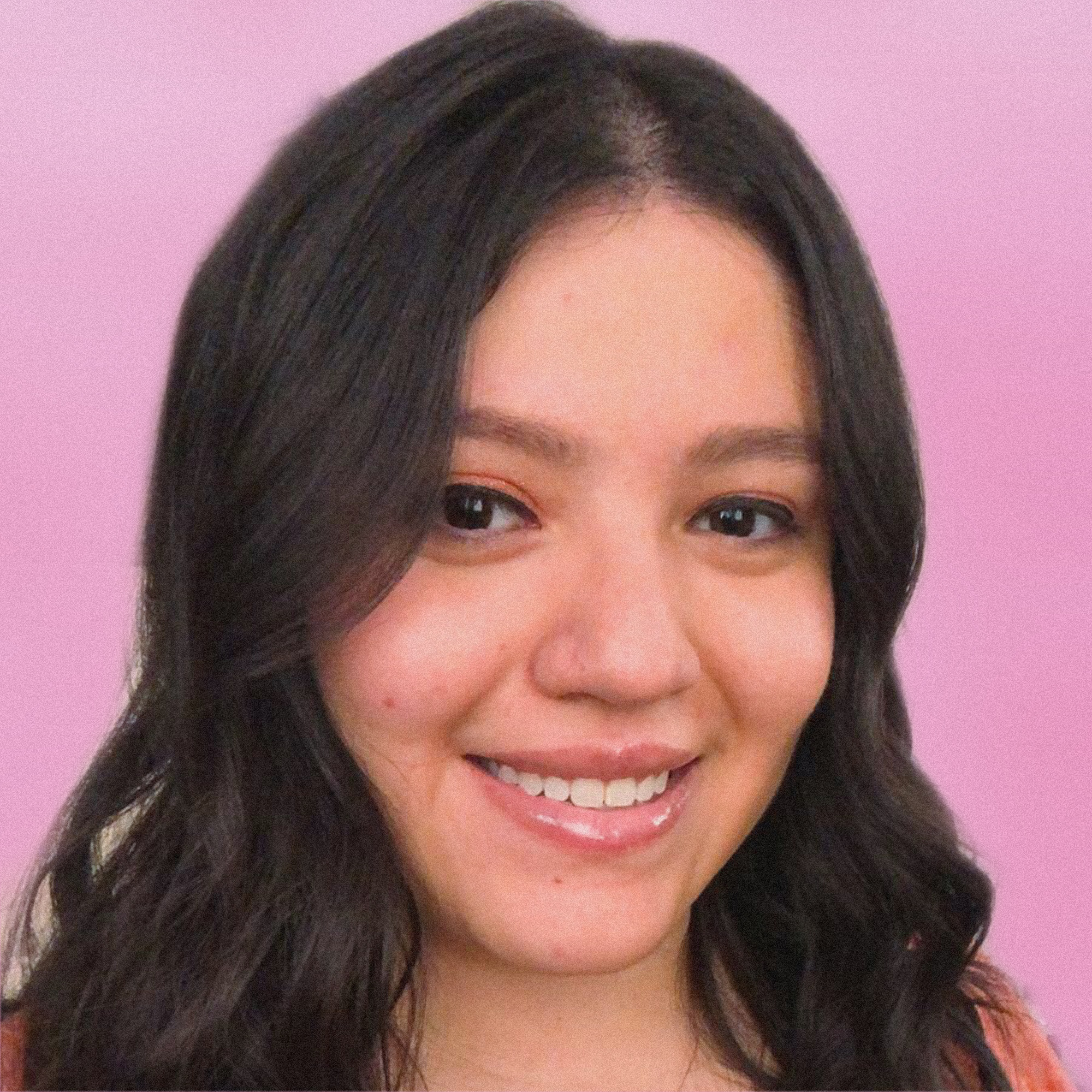 ---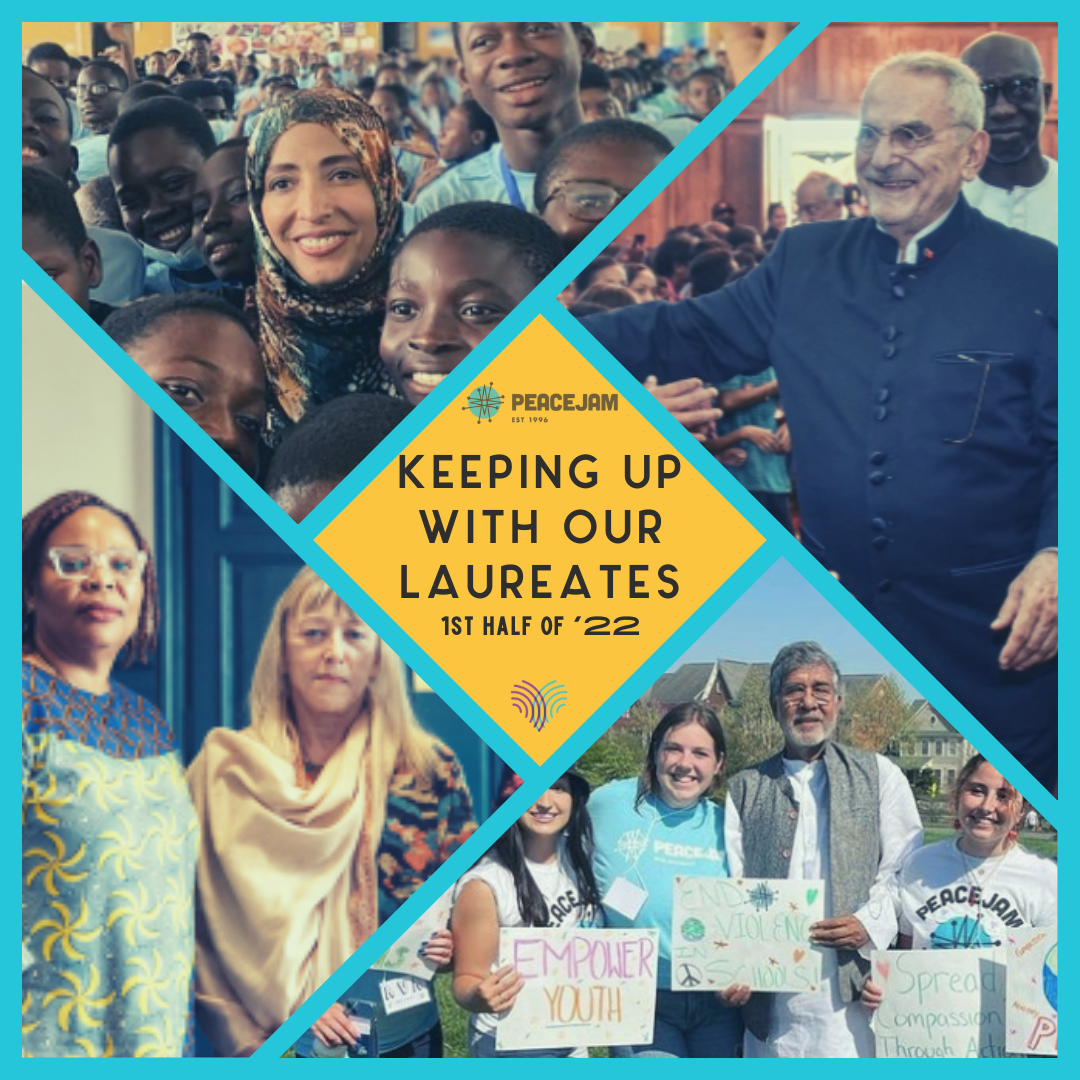 2022 has been an interesting year so far for everyone. With COVID-19 restrictions easing off, some of us have been reuniting with friends and family we haven't seen in over two years, others got back to school in person, and others are enjoying a hybrid life.
As we have been busy keeping up with our loved ones, we probably haven't been able to keep up with our laureates as much as we would want to. So, no worries, we've got you! They have been doing really incredible things (which is no surprise) and here is a recap of what they have been up to so far this year. Keep reading until the end for a special announcement!
Desmond Tutu's life was celebrated at a moving funeral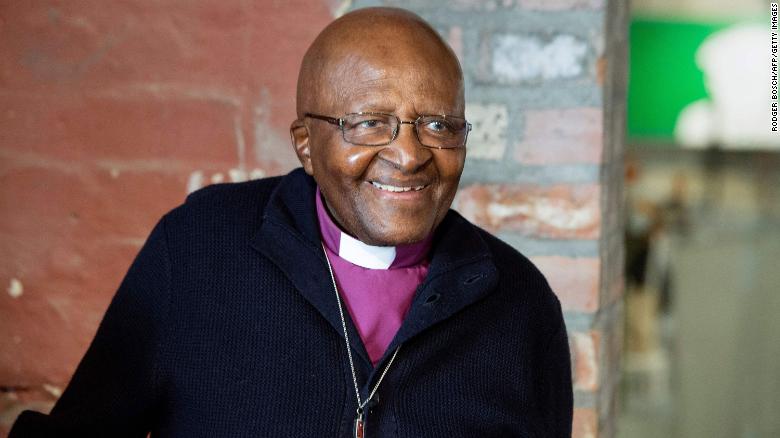 On January 1st, 2022 family, friends and dignitaries gathered for Archbishop Desmond Tutu's official state funeral on New Year's Day in Cape Town, capping a week of events honoring his memory. The revered anti-apartheid fighter will be remembered as one of the most important voices of the 20th century. Rest in peace, our dear Tutu!
To read more, click here.
Kailash & Tawakkol attend PeaceJam Conferences
Kailash Satyarthi, Nobel Peace Prize laureate 2014, attended PeaceJam Mid-Atlantic's Conference back on April 23rd, 2022. "Compassion in Action" was a one-day leadership conference facilitated by college mentors for high school students in the Maryland, USA area. This action-packed, fun-filled, interactive conference allowed youth to connect with Kailash and other young leaders.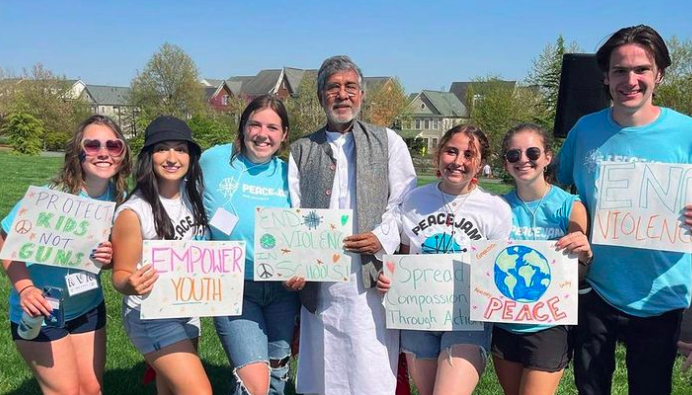 Tawakkol Karman, Nobel Peace Prize laureate 2011, attended PeaceJam Ghana's 1st ever conference from June 17th to June 19th, 2022. More than 750 students attended this event and they got to share their service projects as well as learn new skills related to peace and conflict resolution, human rights, teamwork and leadership. To learn more about the conference, you can go to: https://thepointsguy.com/news/peacejam-ghana/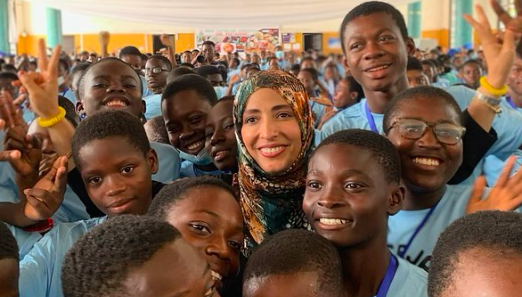 Rigoberta Menchú Tum received a doctorate degree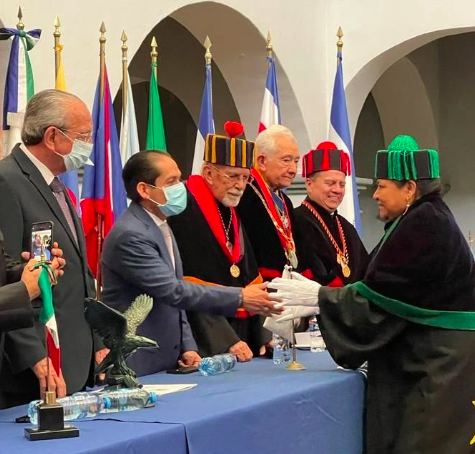 Rigoberta Menchú Tum, Nobel Peace Prize laureate 1992, received a Honoris Causa doctorate degree from the Universidad Interamericana in Cuernavaca, Mexico for her outstanding and tireless fight for human rights justice on April 26th, 2022.
José Ramos-Horta became president of East Timor!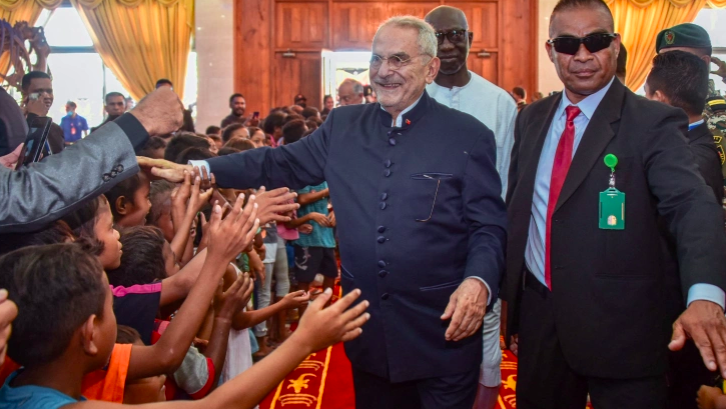 José Ramos-Horta, Nobel Peace Prize laureate 1996, was sworn in as president on May 20th, the day that East Timor celebrated its 20th anniversary of independence. As the new president, he pledged to reduce poverty, improve health services for mothers and children, and promote a dialogue to restore political stability.
Guess who was there to support him? Fellow laureate Kailash Satyarthi with his wife Sumedha.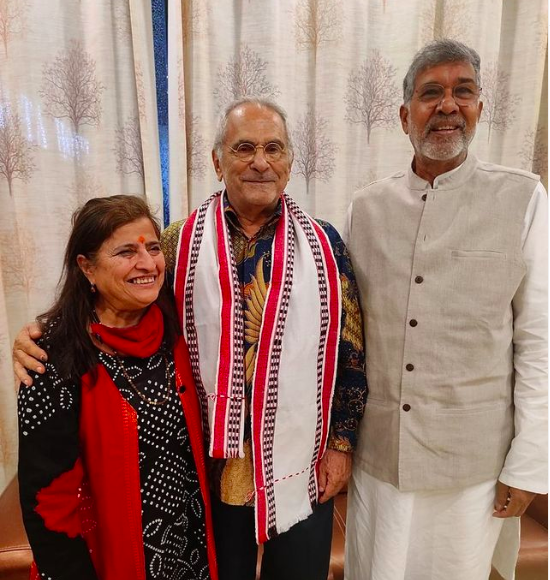 As a strong supporter of youth's power for change he invited a young climate activist from India as a special guest of honor (see the story here) as well as invited young people and children to join him on the grandstand as he gave his speech. To read more about this, you can check out this article.
Nobel Women's Initiative visit to Ukraine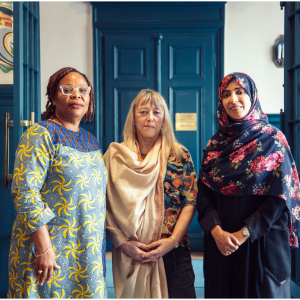 From June 20th-23rd, Tawakkol Karman, Leymah Gbowee, and Jody Williams visited Ukraine and Poland after the area had been invaded by Russian troops for four months. They met with hundreds of displaced women and dozens of women's organizations, human rights organizations, humanitarian agencies and activists in Lviv, Ukraine and Krakow and Rzeszow, Poland.
The laureates also brought their message of solidarity and recommendations to local, national and international officials including the UN Ukraine, the office of the Governor of the Lviv Regional Administration, the Mayor of Lviv and of Krakow.
To learn more about their visit go to their press release.
Adolfo exhibits his artistic work in Argentina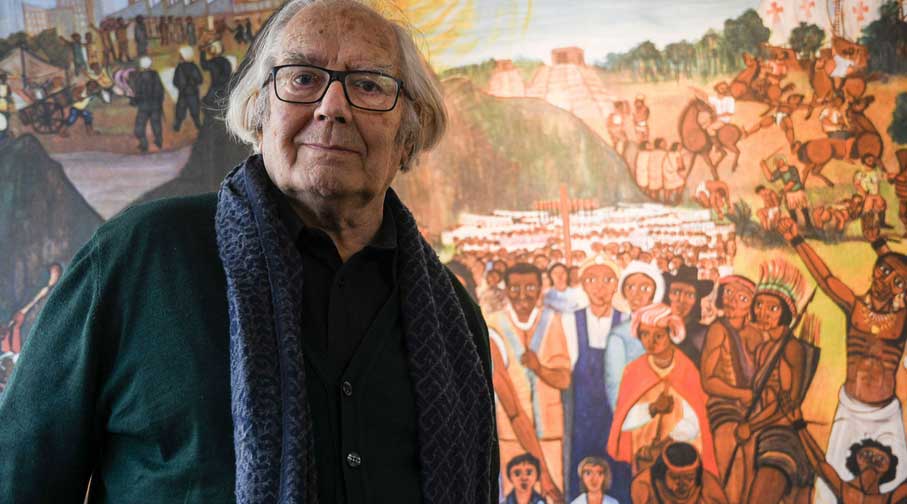 Adolfo Pérez Esquivel, Nobel Peace Prize laureate 1980, inaugurated his new exhibition on July 2nd, 2022 at the Lucy Mattos Museum in Argentina called "Paths Of Yesterday's and Today's Art" which shows the struggle of people throughout the years and the claims of people in several parts of the world, but especially in the region of Latin America.
His exhibit can be visited until October 16th and it includes more than 30 paintings, engravings and sculptures that he has made since 1950. To learn more click here.
His Holiness The Dalai Lama turned 87!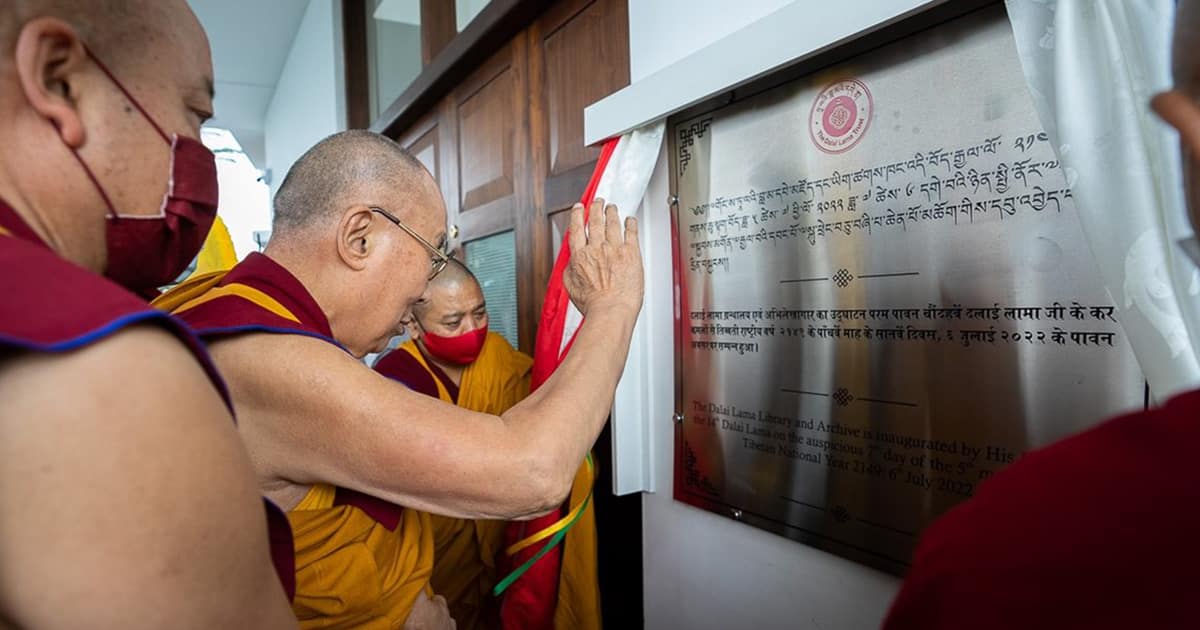 H.H. The Dalai Lama, Nobel Peace Prize laureate 1989, marked this special birthday on July 7th, 2022 by inaugurating a library and museum in his hillside Indian headquarters. The Dalai Lama Library and Museum contains artifacts, his teachings, and books on his life and struggle for Tibetan autonomy and protection of its native Buddhist culture.
Shirin Ebadi's film release is announced!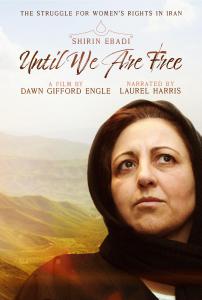 "Shirin Ebadi: Until We Are Free" is the seventh film directed by PeaceJam co-founder Dawn Gifford Engle and produced by PeaceJam co-founder Ivan Suvanjieff as part of the award-winning "Nobel Legacy Film Series" following the extraordinary life stories of our Nobel Peace Prize laureates.
On July 25th, 2022 it was announced that the movie about Shirin Ebadi, Nobel Peace Prize laureate 2003, will have its world premiere at the Venice International Film Festival on September 5th, 2022. To watch the trailer and learn more about this, click here.
And, now that you are all caught up, here is our special announcement: You can get much closer to our laureates now! There is a new feature in our platform called "Ask a Nobel" which will let you submit a question for any of our laureates. All you need to do is earn enough Peace Points by engaging in the Billion Acts of Peace platform that you can then redeem to submit your question. You can find this feature on our new laureate pages where you can also learn more about their journey and current updates.