Technology for Good
---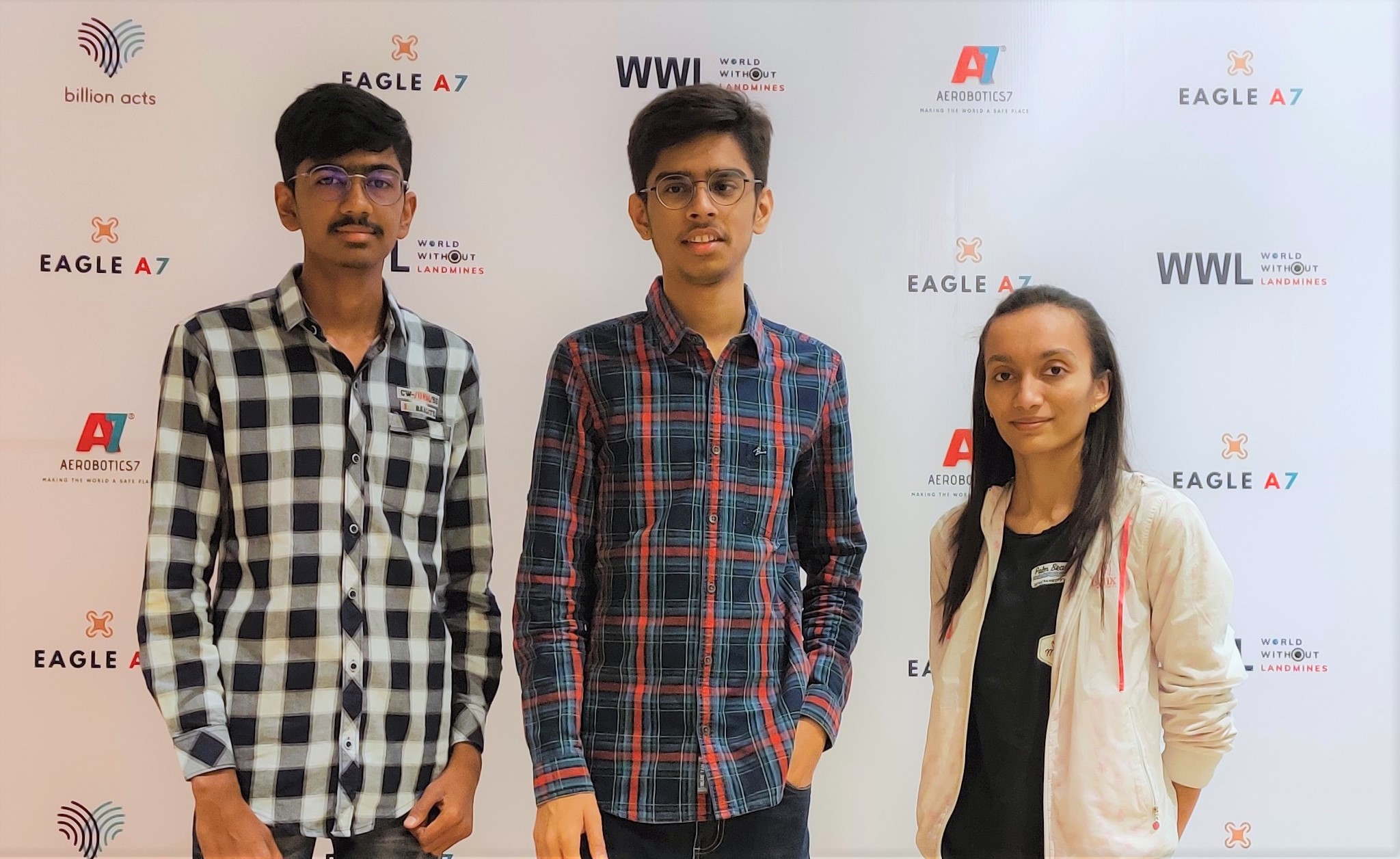 Thousands of people around the world face danger in their own communities due to the estimated 110 million active landmines that are buried underground. These landmines kill around 26,000 people per year, and render thousands of acres of land unusable.
World Without Landmines, an initiative created by Aerobotics7, has a vision to safely and strategically remove active landmines, reclaim the land, and reimagine what it can be used for, whether it's renewable agriculture or a place to build homes and community centers.
Aerobotics7 was founded by Harshwardhansinh Zala of Gujarat, India, when he was just 14 years old. As a prodigiously gifted and driven young inventor, he saw the potential for technology to be used for good. After seeing footage of soldiers being killed in an attempt to disarm landmines, he came up with the idea for the EAGLE A7, a drone-based Technology to accurately identify buried plastic landmines and remotely destroy them. Zala assembled a team of classmates and university students who successfully designed and built the EAGLE A7. This invention led to an MoU with the Government of Gujarat, and collaboration with the Indian Army and Indian Para Forces.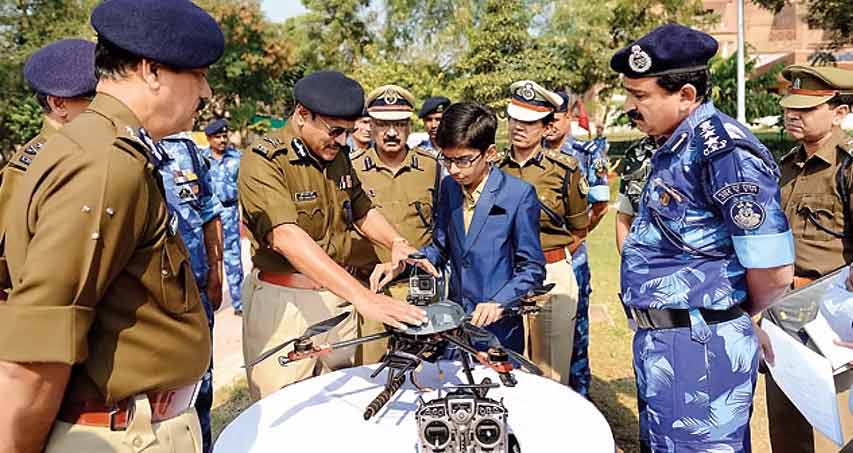 Aerobotics7 consists of an amazing and accomplished team of engineers and changemakers such as Urvashi Kikani (Chief R&D Officer), Pranav Gondaliya (Head - Research, Campaign & Mktg.), Jaydeep Rana (Head - IT/ES), Meghraj Zala (Logistics & EC Manager), and more. Since 2015, Aerobotics7 has completed seven Prototypes of the Eagle A7, with a successful demonstration of the MVP with the Indian Army. This accomplishment was followed by the launch of the World Without Landmines campaign in 2021.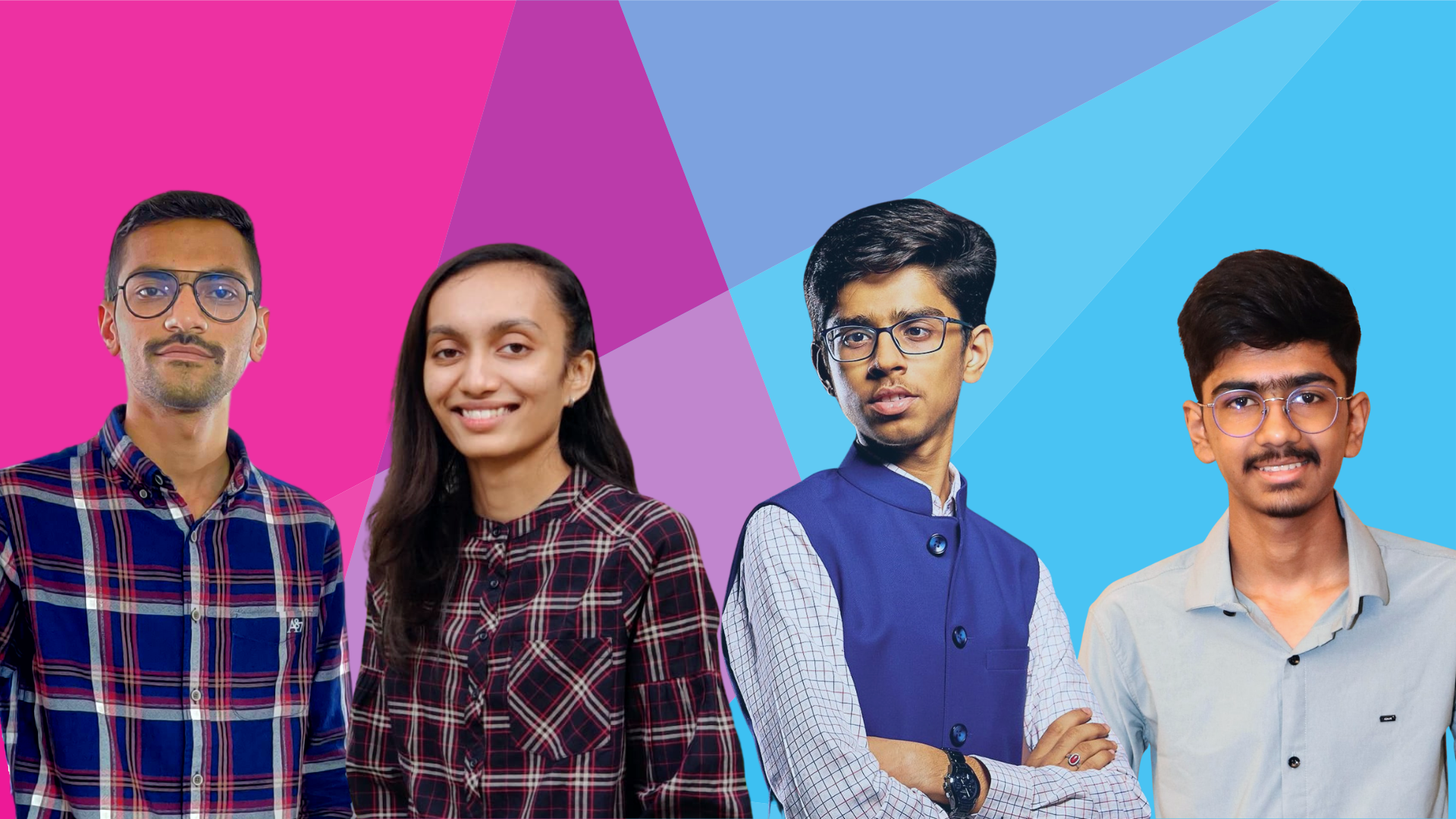 WWL is a social campaign that builds on the concept of tech for good, as exemplified by the Eagle A7, and encourages the use of innovative technologies for nonproliferation, disarmament, and regeneration. WWL works in partnership with PeaceJam Foundation and is guided by the mentorship of 1997 Nobel Peace Prize Winner, Jody Williams.
Less than a year into their launch, the WWL team is making exciting headway into their mission to remove landmines using state-of-the-art technologies like Eagle A7 to detect and identify landmines and destroy them wirelessly, without any human risk, to clear all the landmines globally by 2025, reclaim the lands being occupied by these landmines before, with the partnership with local and global organizations such as the UN, and to reimagine by using the lands for greener and better regenerative agriculture.
Zala, recently awarded the prestigious "Sistla Planet Tech Fellowship" fellowship program in Boulder, Colorado beginning this month. While in the US, Harsh and his team will be working with the Billion Acts team, meeting with a variety of potential WWL partners, engaging youth leaders to become ambassadors to the WWL campaign, and partnering with schools across the US to provide their newest tech-for-good curriculum to inspire the next genetation to solve important problems in their community utilizing technology for good.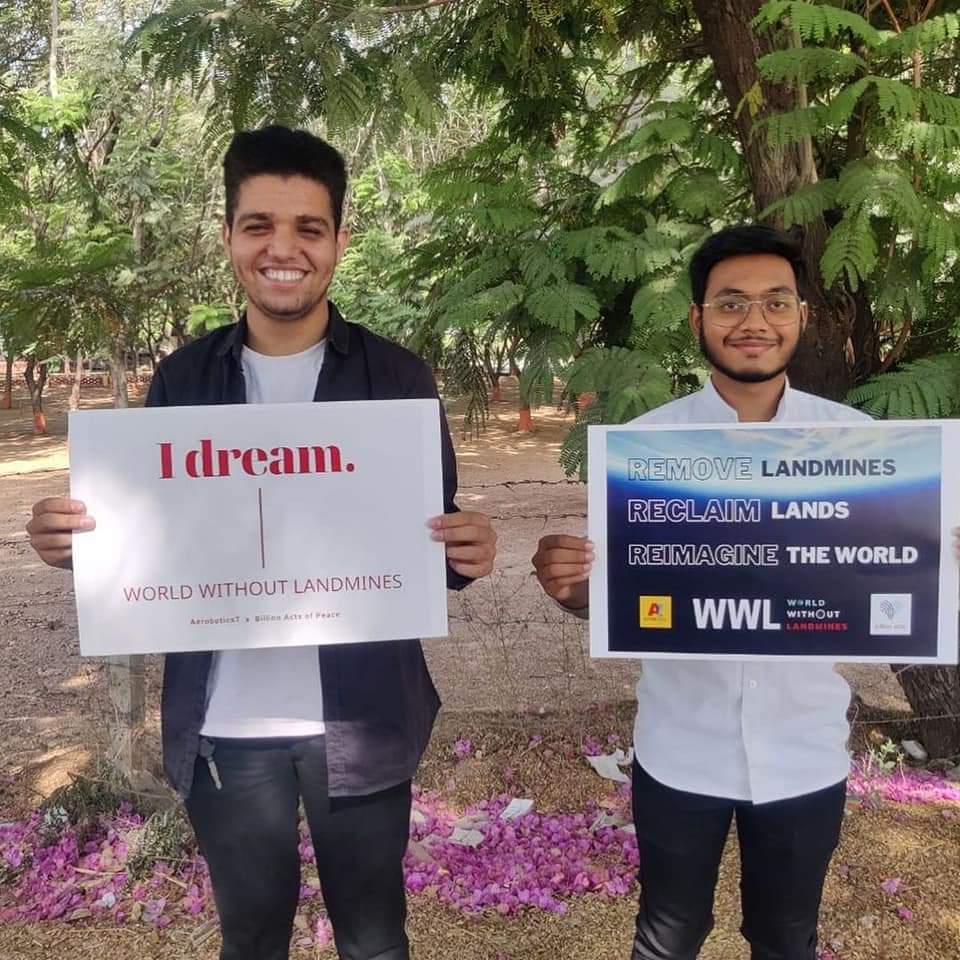 Learn More about Harsh, A7 and World Without Landmines.