World Water Day
---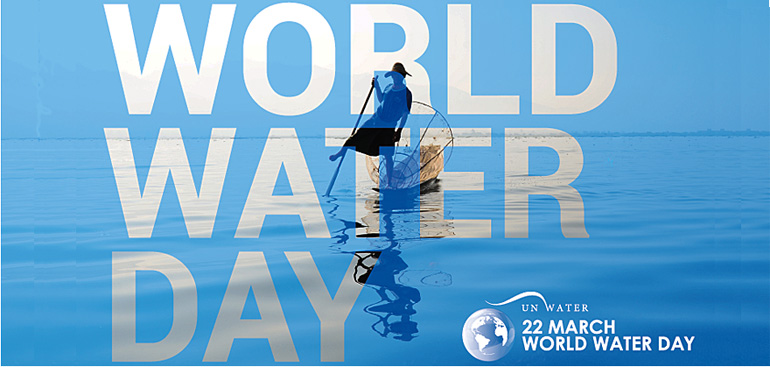 What is World Water Day?
The UN's Sustainable Development Goal number six reads crystal clear: water for everyone by 2030. Did you know that billions of people are still living without access to safe water in their homes, schools, farms and workplaces? Some families drink water at the risk of getting sick. Other families have to walk miles to fetch their water. World Water Day is dedicated to bringing awareness to this human rights issues.
Often times, marginalized groups such as women, refugees and disabled people are overlooked when it comes to water rights.
This year, World Water Day is on Friday March 22nd. We invite you to jump on board and start tackling the water inequality issues that exist in the world. You alone can make more of a difference than you might think!
Eager to do your part on World Water Day?
Visit Worldwaterday.org to learn more about events you can plan. They have an entire resource tab full of beautifully designed World Water Day posters.
Here's What We Recommend Doing on Billion Acts
Share Your Acts of Peace With Us On World Water Day
Support another initiative
Educate others about water issues world wide
Remember to share your involvement on World Water Day with us at Billion Acts of Peace. We're always looking for new acts of kindness and compassion to feature to inspire others.
Many hands make light work. Imagine if everyone did their part to help on World Water Day? Anytime you spread peace, you impact more people than you think. So keep on being a leader in your community! The world needs you.