Have you Heard about Peace Points??
---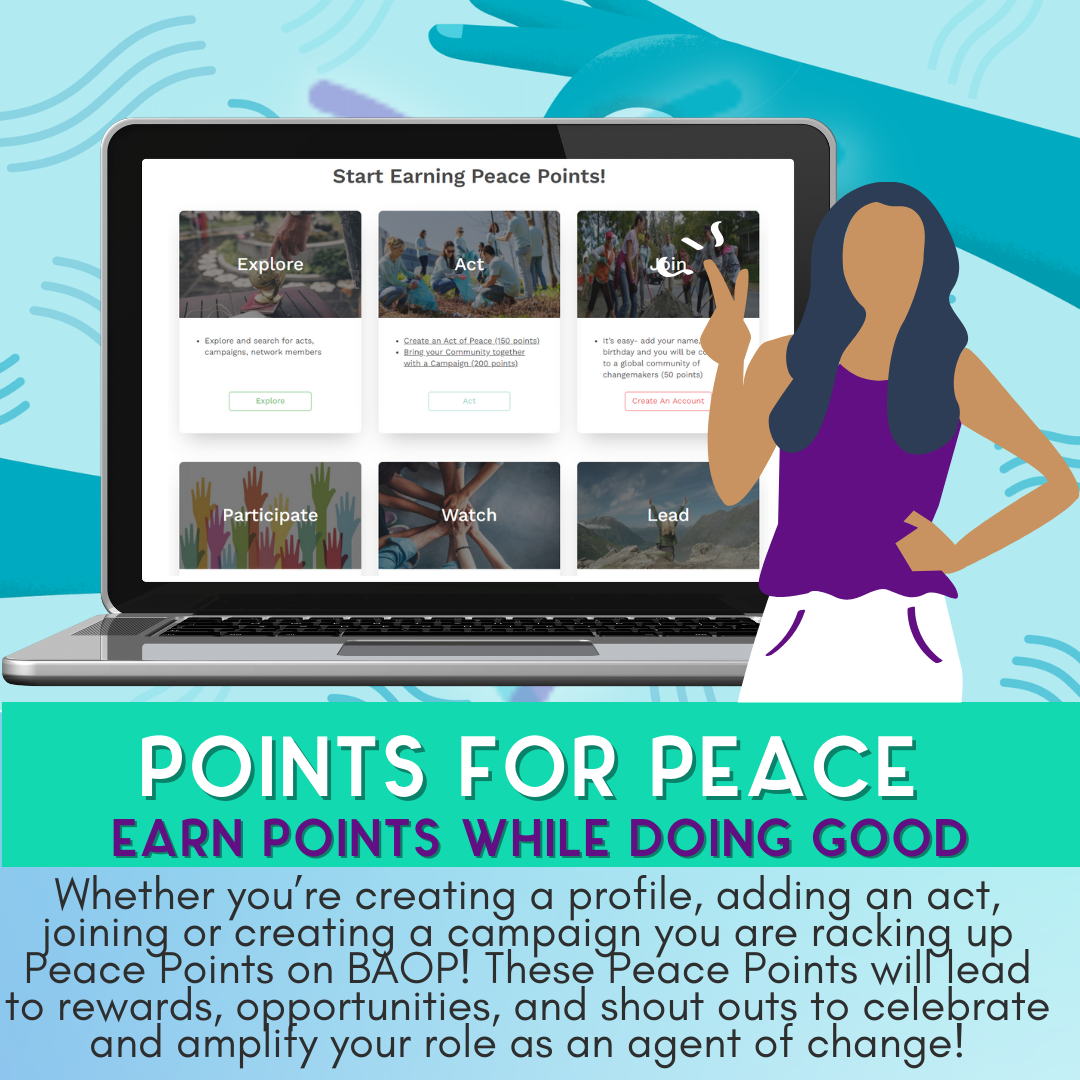 Did you know you can Earn Peace Points While Doing Good?
What??? Have you learned all the fun ways you can engage with fellow peacemakers, create your own service profile and earn Peace Points on Billion Acts?
Whether you're creating a profile, taking a quiz, adding an act, joining or creating a campaign you are racking up Peace Points! These Peace Points will lead to rewards, opportunities, event participation and shout outs on social media reaching over 1 million to celebrate and amplify your role as an agent of change!
Check out all the ways you can earn Peace Points today!